I know some of you are not connected with me on facebook, so I have copied a few of the lovely words that my amazing couples left for me... and if you want to have a look at all of my 5* reviews just head to my page!
What can I even say about Natalie...
I saw one photo, just one, on one of the many wedding facebook pages. I said to my future husband "I need this photographer!" And so we booked her because I win. She allowed us to pay monthly which really helped our budgeting. Now, ive never booked a wedding before, i had no idea how to check suppliers or what the warning signs are, but any time i needed help Natalie had the answers, she has a wealth of wedding knowledge that she really doesn't mind you tapping. Even if i had enough of talking about wedding, there was always something to talk to her about because she really is that easy to talk to. Shes one of my very best friends!
When she says shes a bonus bridesmaid, she means it. She helped me get in my dress, she was my cheerleader when a family member accidentally said something they shouldnt (whoops!) She looked after my makeup, the poor woman gave me her shoes! She had a laugh with my dad, im tearing up just thinking about this girl, and this is without mentioning she turned up early and left late.
I love this lady, and her work is amazing, serious fangirling here.
Book her.
Go on.
I can't even find the words to describe Natalie! She was incredible on our day! When she says she can be like another bridesmaid, she's not kidding!! She got me into my dress (and out of it!!) she's funny, chilled out and a beautiful person inside & out. Unfortunately I wasn't feeling well on the day and she tried her best to make me feel better, running around the hotel trying to find things to help!
Natalie is just wonderful and if you're in two minds whether to book her, just do it! You will not regret it xx
If you're looking for the best wedding photographer then stop! Congratulations! You have found her. I genuinely can't say enough good things about the wonderful Natalie. I fell in love with her style of photography, and then on speaking to her I immediately knew she was a special person and that she should be the one to capture our day.
Natalie put me at ease immediately with her friendliness and warmth. She also spoke so passionately about her work and weddings in general. Natalie joined in with my bridal excitement; which as an over-enthusiastic person was just a joy! Despite not being particularly local to me, Natalie was willing to travel and answered every one of my questions without any pressure to book. No pressure was needed, it was an easy decision.
From afar Natalie was great, but in person she was even better. She created a wonderful engagement shoot in the woods, putting me and my now husband at ease and even more importantly embracing the star of the day – our dog Ossie. He's a great judge of character and definitely approves (lots of face licks to prove it). We had a sneak peek within a few days and the full set of photos back very quickly, and the quality was fantastic.
On our wedding day, Natalie brought all the brightness and professionalism we could ask for. I genuinely think she should advertise her services as an additional bridesmaid as well as a photographer! She subtly made sure we were all organised and relaxed, helping me with my veil and all the last minute touches using her experience of many weddings. Natalie somehow manages the blend of being 'barely there' in a non-intrusive way, and yet an integral part of the day. I truly felt I was in a safe pair of hands, and she worked expertly alongside our videographer despite them not having previously met.
Natalie has had a difficult year, and in spite of this gave her all to our wedding on the day and during editing. She sent us some gorgeous sneak peak photos within 7 days of the wedding, and then the full set (loads of amazing photos!) within a 8 weeks. I think the photos speak for themselves.
If you are looking for someone to capture all the authentic moments and simply the feeling of the day you can't do better than Natalie. We didn't want lots of posed photos and I was worried about being very conscious of the camera, but this did not happen at all. Our day was perfect, the best of our lives, and Natalie has allowed us to remember as it was for years to come. I would recommend her every day of the week, and will be harassing her to photograph every memorable moment of our future lives!!
xx
We have just had Natalie take our photos for our wedding on Friday and we are literally so so happy! We have already had some sneak peaks back and they are incredible! Natalie was more like a friend of the wedding party than a photographer, and also made a new friend in our little girl Daisy! She took to Natalie instantly and included her with the whole process, and also carried her up many big hills 🙈 I can't wait to get the rest of the photos back, and I am so so grateful for everything that you did for us on the day! Definitely one the best decisions I made for our wedding day! 🖤
I could write forever about how incredible nat is!
She went above and beyond with our wedding, I found her on Facebook and was nervous in general planning a wedding but nat put me completely at ease.
She has a beautiful warmth about here and doesn't take everything so serious! She helped me get ready and made herself are home with our guests I felt like I've known her for years!
The photographs we have seen so far are amazing everything I could of ever wished for and more!
She made my and partner feel completely at ease when taking photos , having a laugh and general being silly and having a good time!
I can't recommend nat enough! If your looking for a photographer who you want to get involved in your day and take stunning shots, nats your girl
We can not thank Natalie enough for everything she has done for myself and Sam leading upto and on our Wedding Day.
We had the most amazing time visiting Burley for our pre wedding photo shoot and as soon as we met Natalie we knew we would get along. She is the friendliest and most open person in the world! Some people you are just lucky to meet and Natalie is definitely one of those people. We couldn't believe our eyes when we saw the results of our photo shoot. The photographs are pieces of art and it made us so excited to see what was to come..
On the wedding morning Natalie was just amazing, a life saver even. She went above and beyond her role as photographer.
She helped me into my wedding dress, gave amazing advice and created a very relaxed atmosphere, nothing was too much for her.
Our love of sarcasm towards each other filled the day with laughter and jokes. I'll never forget the swan call!
Our sample photos were ready the next day and they were everything I would ever dream my wedding photos would be like.
You were more like family with us on our wedding day and we couldn't have found anyone better if we tried for a lifetime.
All our love,
Megan and Sam xxxx
Natalie was honestly the best photographer we could have hoped for! From the moment I booked her she became not only our photographer, but a true friend as well, and it has been a pleasure getting to know her (maybe a little too well ;)) over the last 9 months. She has always put me at ease over every little worry, and made the wedding planning process so much easier.
On the day of the wedding it was lovely having a friend with us taking our photos. We can both be a bit shy in front of the camera, but I felt completely comfortable with Natalie, and she really does make it fun (no forced smiles necessary)! So many of our guests commented on how lovely she is, and she made a real effort to mingle and get to know everyone.
The photos we have seen already are stunning, and I have no doubt that the rest will be just as beautiful. Natalie is a very talented photographer and I would recommend her to anyone. Thank you so much Natalie! <3
Earlier in the year we held a wedding extravaganza, celebrating our marriage with our friends. We wanted this event to be lots of fun, We had traditional wedding activities and a lot of gayness thrown in; Christopher Biggins was the compere supported by drag queens. With a top London DJ, singer and lots of glitter from confetti guns. We needed a photographer who would be totally comfortable with a same sex wedding. Natalie totally emursed herself in to it , she was the perfect photographer; capturing us and our friends having a wonderful time without us even knowing she was taking our pictures. Natalie saw the love in the room, the love my husband and I have for each other and all of the love from our friends, she managed to portray this in the images she caught on her camera.
Natalie is a true professional and at the same time the sweetest person, genuine and thoughtful. She gave direction whilst letting us enjoy ourselves. I really highly recommend , the photos are incredible, we are so happy with them.
Wow. We have just received our wedding pictures! They are absolutely amazing.
Besides from the pictures being ridiculously good and beyond our expectations, natalie was a fantastic addition to our wedding day.
Every single one of our guests loved her and commented on how she was just like a family member/friend. She made everyone so comfortable and mingled with all guests and made such a fantastic impression on our whole wedding party. We cant thank you enough for being you and how much we love our photos. If you havent booked her for your wedding ... do!!!
Wow, so Natalie was our photographer yesterday and was incredible. Throughout our wedding planning journey she has been amazing with helping us with everything. She's so welcoming and has become a friend of ours and She's so relaxed on the day, which made us relaxed, she helped out, and got some amazing shots. She blends in, you wouldn't even know she was there. We are so glad we chose her as our photographer & a little bit sad that it's all over. Thank you so much Natalie you funny person! I hope we still have our little chats xxxxxx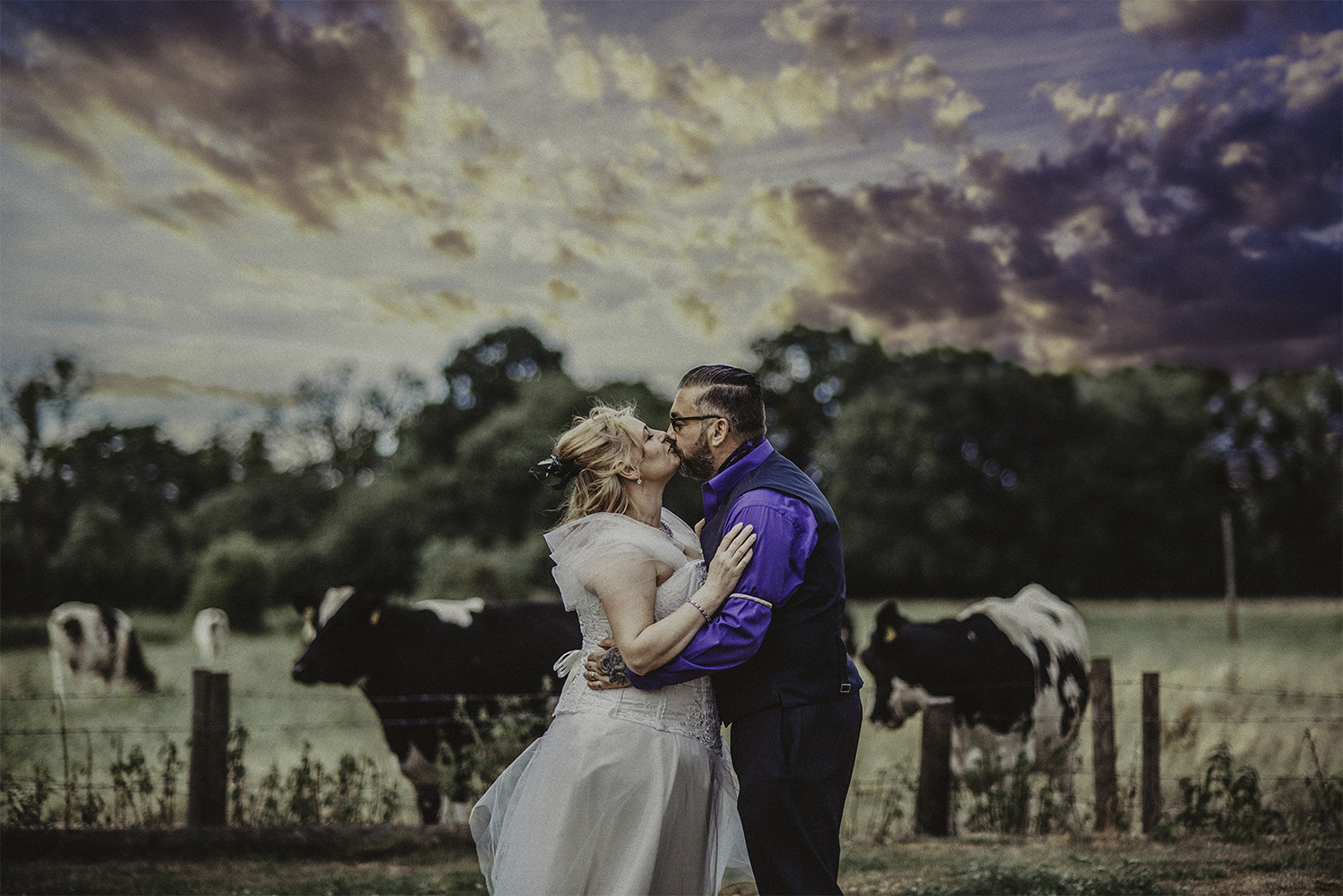 On 7 July 2017 my wife and i had this magnificent lady as our wedding day photographer and i have got to say we found her to be fantastic from start to finish. It didn't take long before it felt like a friend was taking the pictures. Natalie was nicely assertive in how she wanted and where she wanted us and when i was wondering about the reception venue saw her mingling wonderfully with our guests which made her presence all the more natural her being there. I would like to take this opportunity to say a big thank you to Natalie for adding to our day and the wonderful photos we have seen. I would have no hesitation whatsoever in recommending Natalie as your event photographer as we sincerely couldn't fault her.
I'm not a photogenic person at all, I hide from cameras at all costs but I felt completely at ease. The beautiful, natural looking photos captured of our wedding may in fact be proof that Nat is a wizard. She's friendly, approachable and very responsive to messages and input. If you want a non intrusive photographer who several of your guests will compliment, look no further. Book this photo ninja, you will not regret it.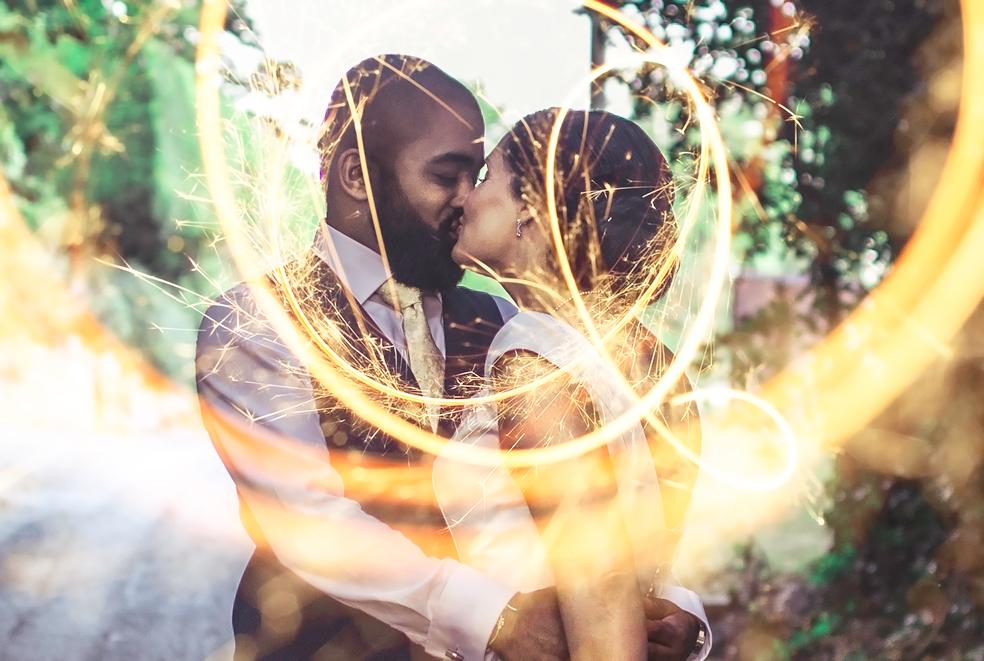 Natalie is great, I found her via Facebook and from the moment we spoke on the phone I knew she would be the one to capture our day. Looking at our images now I know we would not have got better. Natalie is fun and talented and passionate, she asked for our 'must have images' then continued to snap away blending in when needed (like a ninja draped in lenses) resulting in everything we could have hoped for and more. We just had to insist she stayed and joined our small wedding party for dinner, she even got on with my Dad! You won't find anyone quite like Natalie, go ahead book her now!
Natalie was a fabulous wedding photographer, from months before, right up to, on the day and afterwards. All my family commented on how personable she was and made everyone feel very relaxed for the photos. She always replied very quickly to any questions we had (no matter how small or silly!) We have just seen our online gallery and could not be more in love with the pictures! The quality is fantastic with some fabulous alternative pictures like her sparklers and moving photos. Thank you for giving us such wonderful memories of our special day!
Nat was recommended to us and we're extremely happy that she was. From start to finish, we were in safe hands. The quality of the photos she took was outstanding. From the stylised couple and group shots to the natural portraits of people at the reception, she really captured the day I definitely recommend her. I already have